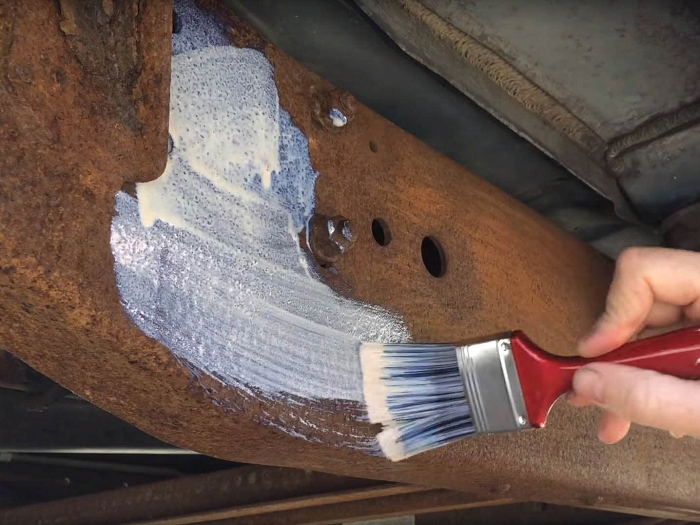 27 Jun

Protection of metal structures against condensate corrosion

In the construction of industrial and civil facilities, metal structures are widely used. They are the main material for the construction of frames for shopping centers, sports complexes, prefabricated buildings. Metal structures are used as decorative elements of the facades of buildings for various purposes. Their advantages are relatively low weight with high strength, a variety of shapes, quick and easy installation. The service life of metal structures depends on how well they are protected from corrosion. This process can significantly reduce the life of the metal, reduce its strength and resistance to static loads. Corrosion is provoked by excessive air humidity and condensate, which often forms on the metal surface. You can get rid of the latter only with the help of reliable thermal insulation, but not all metal structures have the opportunity to hide under a fur coat of several tens of centimeters of mineral wool. The problem was solved a few years ago by the creation of Korund Antikor – ultra-thin thermal insulation based on acrylic polymer and ceramic spheres with rarefied air.

Properties of heat insulator Korund Antikor

The basis of the ultra-thin insulator is an acrylic polymer, the viscosity of which is close in its parameters to traditional paint. This dictates how the material is applied to the surface to be protected. An ordinary brush or an airbrush with large volumes make the process of processing a metal structure simple and fast. I am responsible for the performance characteristics of the heat insulator ceramic microspheres filled with super-discharged air. This brings the material as close as possible in its characteristics to the best heat insulator – vacuum. The metal surface treated by him is maximally protected from the appearance of condensate, but the anti-corrosion role of Korund Anticorrosive does not end there. It contains substances that stop corrosion processes, thus extending the service life of structures for many years.

The main advantages of the heat insulator Korund Antikor

Thermal insulation corundum Antikor not only successfully copes with the task of anti-corrosion and anti-condensation protection, but also does not load the structures at all. A few millimeters of polymer coating weigh practically nothing. Also, the advantage of this type of thermal insulation is the aesthetic appearance and the ability to visually identify emergency areas of metal structures. The latter is especially important when processing pipelines with a heat insulator through which various liquids are transported. In the event of a leak, you can quickly determine its localization, make repairs and restore thermal insulation in a short time. Elegant snow-white pipelines do not disfigure the face of cities at all, create a more comfortable atmosphere at industrial facilities.