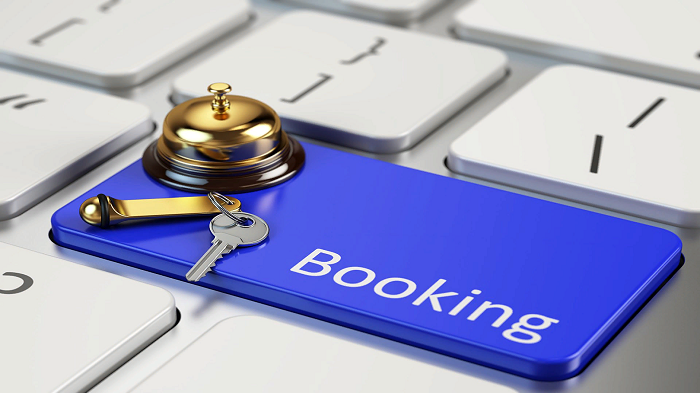 16 Jun

Russians are increasingly booking hotels over the Internet

Today, the level of technological development makes it possible to significantly simplify the planning of any trip, tourist or business. Intermediary services from travel agencies have changed online resources that allow a tourist to secure a hotel room, plane tickets or any other transport, rent a car or order the necessary services anywhere in the world. If a few years ago the use of online booking systems was the prerogative of specialists, now such resources are oriented in their interface to the average user.

An important argument in favor of booking online is the availability of a diverse choice among the many offers from many suppliers, while travel agencies have such a limited choice and there is no way to book tickets for a more profitable and convenient flight. The main "plus" of online booking is that it allows the user to choose the offer that best suits his ideas about an affordable price and the necessary comfort. Also, booking hotel rooms online takes into account many small nuances of consumer tastes, which ultimately affect the formation of an impression of the service as a whole, both positive and negative. In the case of hotels, such factors may be the availability of a gym, Internet access, the possibility of installing an extra bed for a child in the room.

Online hotel booking resources work according to approximately the same algorithm: the user selects the destination, the duration of the trip and the type of room. Most resources allow you to sort the resulting sample according to the most important criteria – for example, the number of stars at the hotel, price, location of the hotel in the city. With the help of booking sites, tourists save money because they can choose the most suitable options for themselves. This is especially true for large cities offering a wide range of hotels and a wide range of prices. For example, using the search on online booking resources, the user can see which Moscow hotels offer affordable accommodation options and decide on accommodation in the capital for the duration of the visit. You can pay for a hotel reservation by any convenient means, including a bank card, and booking cancellation most often does not entail any penalties. The rapid growth of trust in online booking resources is a concern for many travel companies today: travelers do not want to pay for the intermediary services of such companies, since they can plan and carry out their own trip of any duration and anywhere in the world.

Tourists from Europe and the USA have long and confidently used online booking services, for them it is far from exotic. Russian travelers are only mastering this direction, more active in the capital, less active in the regions. However, as Russians discover all the advantages of such services, booking tickets and hotels via the Internet attracts an increasing number of users to such resources.